Event/Pilot Info
Flightline Layout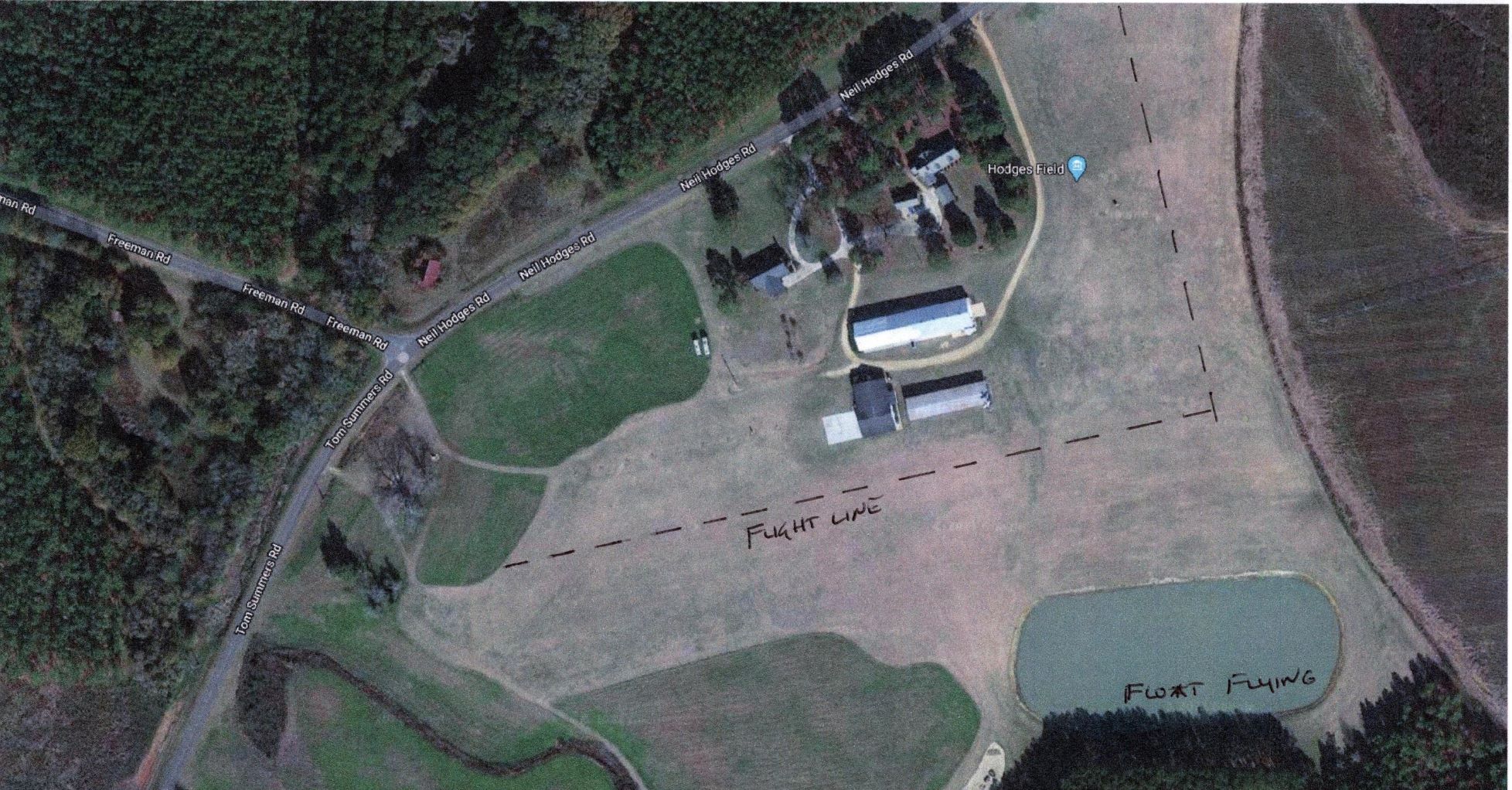 Flightline
Welcome to SEFF 2023. Come and enjoy a great week of fun, fellowship and flying. As we did in 2021 , we have the field set up so that you walk out and fly and have a great time. Please note the following rules:
Make sure you know the flight pattern

Announce "Take off" and "Landing" and if "on the runway"

No flying over camping area or stations

Have a good time
DLG may launch from any location.
Float flying will be open anytime.
Safety
All AMA safety codes will be observed during the event. AMA, MAAC or Park Pilot AMA License is accepted and mandatory for all pilots. This will be checked at registration, where pilot badges will be issued and required to be worn to fly at this event.
Food
Food – Katie's Soul Food will be the food vendor. There are also plenty of places to eat in town. Grocery stores available to do your own cooking.
Battery Charging Services
A charging station will be available to those who are flying into the event and do not have access to a source battery. This will be available to everyone and will be located at the SEFF Pilot Registration area.
RC Radio Management
Most folks are now on 2.4GHz and this is not an issue.

If you are going to do fpv frequencies, please check at the registration area for current information.
T-Shirts
Official SEFF T-shirts are now available for pre-ordering. We will be selling shirts with the SEFF pilot Logo. If you would like a shirt, it's recommended that you order at time of preregistration, as there will be a limited number of shirts available for sale at the event. You will receive your shirt order when you arrive and register at the event. Sizes: S,M,L,XL are $12, 2XL & 3XL are $15. Pre-order
Show Central
Show central will be the location for our Sponsors. Vendors have a choice as to be located near show central or out on the flight line. Just ask around if you are looking for a specific vendor and most folks will know where they are located. A big Thanks to our Sponsors - FlexInnovation, Horizon Hobby and TGK Connectors.
NOTE: The only businesses allowed to market their company or products at this event are our Sponsors and Vendors. If you want to sell product at the event, you must be registered as a Vendor. We will be happy to install a banner on the flightline for all our sponsors/Vendors. No marketing materials or products can be given out or sold at the event without prior approval by the Event Director.
Press Passes
Please email the Event Director, Bob Barnard for a press pass.
Ice For Sale
Ice will be available on site for $3 a bag.